Thank You
Military, Caretakers, Nurses, Doctors, Police, Fire Fighters, EMS, Voluntees, Students, Construction Workers, Food Suppliers, Grocery Store Employees, Pharmacy Teams, Shelter Workers, Custodians, Utility Workers, Bank Tellers, Warehouse Workers, Delivery Drivers, Transit Workers, Farmers, Postal Workers.
THANK YOU TO ALL. STAY SAFE.
Proudly located in Windsor, Ontario, Border Steel is a family-owned business that was founded to meet the demand for high precision parts and short lead times.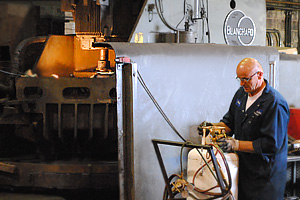 Our process and decisions are built on the belief that we succeed only if we meet or exceed customer needs. Our core values:
Work with customers individually to meet or exceed quality requirements
Continue the pattern of 58 years of steady growth
Invest in cutting-edge machinery and the right people for the job
Handle rush orders with the utmost importance
Continually improve our system that upholds the highest standard of customer care, competitive pricing and production efficiency

Click here
to download a letter from our president.