Border Steel's superior results are driven by our investment in industry-leading machinery like the KOIKE Versagraph Millennium. These CNC guided heavy-duty cutting machines are unmatched in speed, accuracy and versatility, providing more value to our customers.
We support steel plate processing up to 12" thick, 108" wide and 480" in length.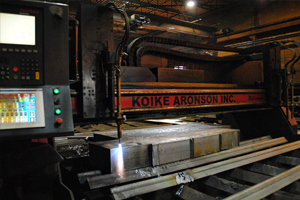 Preparing your Design
Border Steel can use your drawings as supplied or help you design components for your individual needs. We offer quick turnaround on design work to keep your projects running smoothly.
Have a rush order? We deal with rush orders with the utmost importance. Let us know so we can determine our fastest turnaround time.
How it works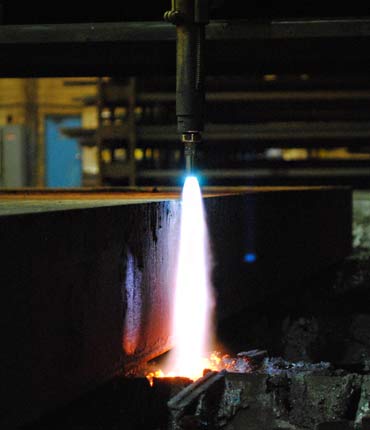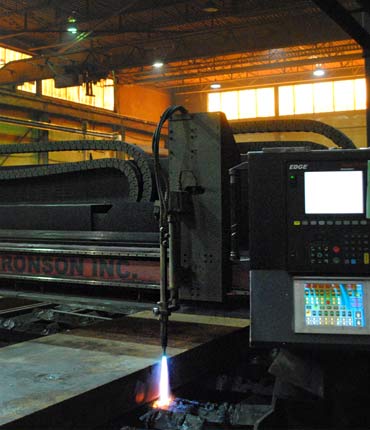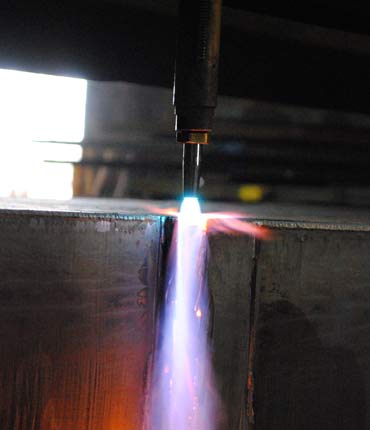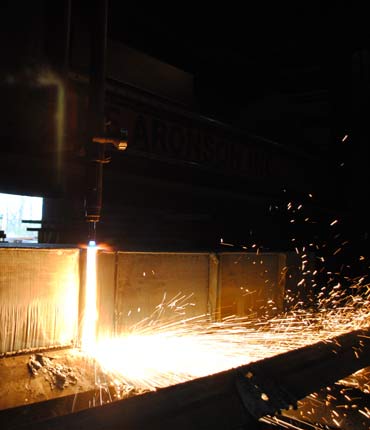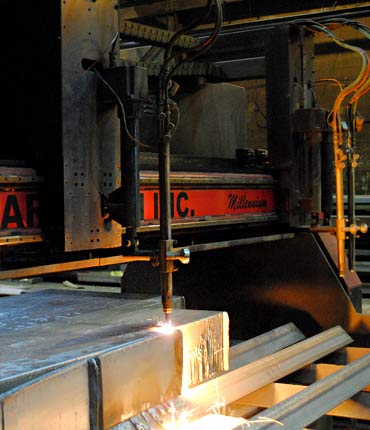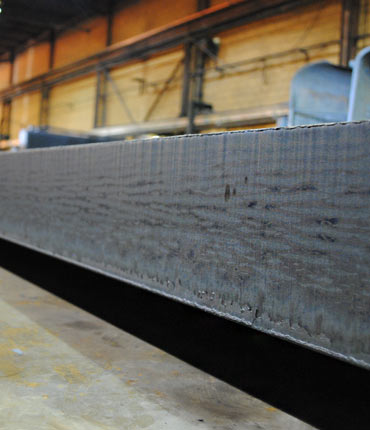 1
Step 1:
Designs are prepared for output to our CNC-guided cutter
2
Step 2:
The plate surface or spot is pre-heated to improve quality
3
Step 3:
When the surface is red-hot, a stream of pure oxygen is injected through the torch tip.
4
Step 4:
At over 2500 degrees, the steel literally burns as the stream of oxygen continues along the line of the cut.
5
Step 5:
The result is a smooth burned edge.
6
Step 6:
After cutting, the plate is often complimented with additional processing operations such as normalizing and Blanchard grinding to produce ready-to-use components.